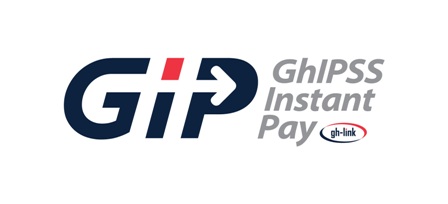 The public has been urged to turn to Ghana Interbank Payment and Settlement Systems (GhIPSS) Instant Pay (GIP) when they have to make quick or emergency payments. This is because the payment system allows bank customers to effect interbank transfers instantly. This was in a statement by Mr. Archie Hesse, the Chief Executive Officer of GhIPSS, and copied to the Ghana News Agency in Accra.
Mr. Hesse said the GIP is the most efficient and secured way to transfer money instantly from one account to another of a different bank.
He said there have been instances where bank customers urgently needed to receive or make payments, but until GIP was introduced, they had to rely on cheques or Automated Clearing House Direct Credit or Direct Debit, which took between a day and three days for the recipient to get value for the transferred funds.
He said the situation has compelled many people to physically go to banking halls to withdraw cash in order to effect such urgent payments.
Mr. Hesse explained that the situation would no longer be necessary as the GIP allows for instant interbank transfers to be done electronically. He said the GIP can be done from a bank's mobile app or the internet banking portal, depending on the channels being offered by the customer's bank and therefore would not require any physical movement.
Mr. Hesse urged the public to ask for GIP from their banks anytime they would make urgent payments. He said most of the major banks in the country offer the GIP service with some of them customising it to give additional value to their customers.
The GIP comes very handy for business people particularly because they can make multiple payments from the comfort of their offices and the intended recipients will get instant value for the transferred funds.
Mr. Hesse explained that situations where buyers have to wait for a day or two for cheques to clear before goods are released should be the thing of the past as suppliers can now be paid instantly through the banking system without stepping in the banking hall.
He anticipates that GIP would increase the turnaround time for many businesses and make payments stress free. He also urged banks to continue to educate the public about GIP, so that they can enjoy the convenience, efficiency and security that comes with the service.
GNA